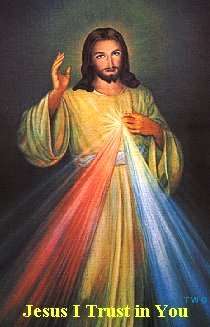 "The soul that will go to Confession and receive Holy Communion shall obtain complete forgiveness of sins and punishment."
I encourage everyone to read the Vatican Decree on
Indulgences attached to devotions in honour of Divine Mercy.
http://www.vatican.va/roman_curia/tribunals/apost_penit/documents/rc_trib_appen_doc_20020629_decree-ii_en.html
This is just 3 pages...so it is worth reading to make sure you do all that you can do to gain these amazing graces.